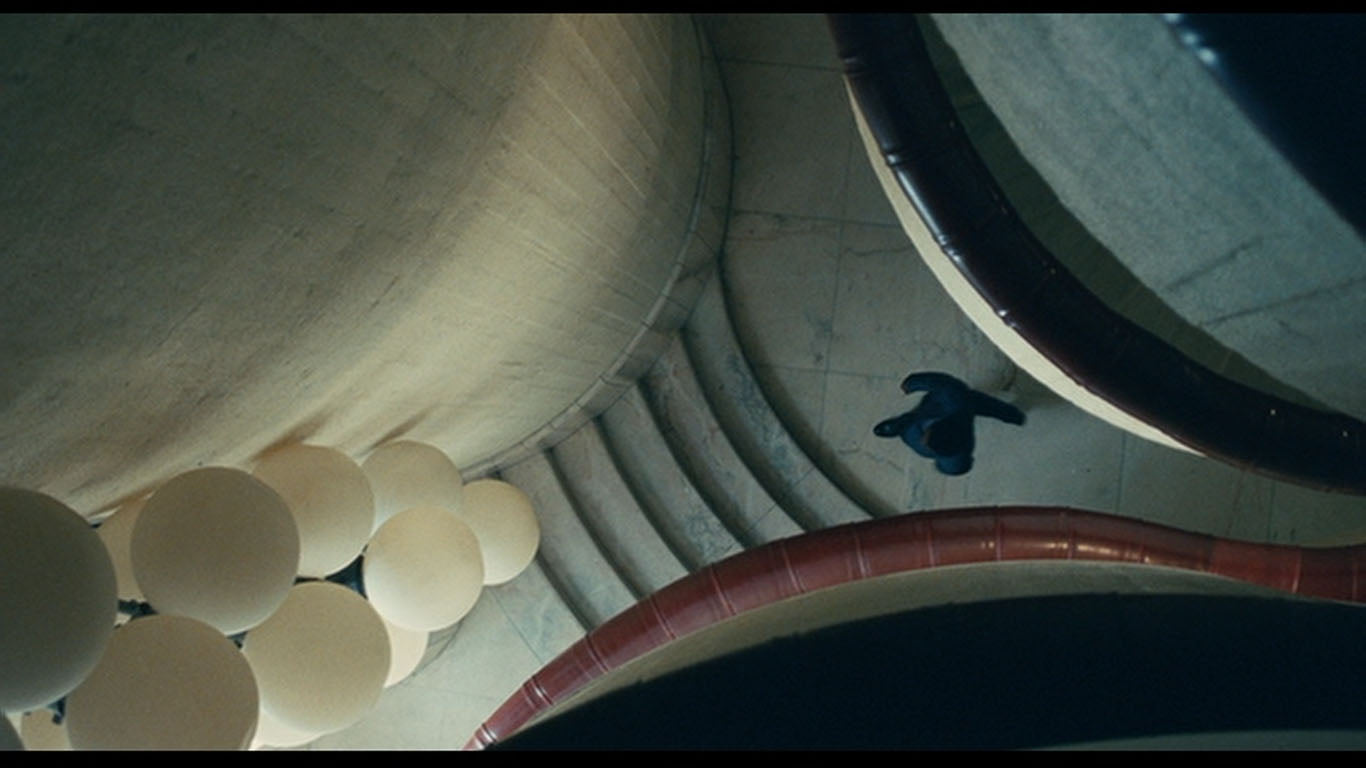 FW21 Inspiration - The Limits Of Control
 The Limits of Control is a 2009 American film written and directed by Jim Jarmusch, starring Isaach de Bankolé as a solitary assassin, carrying out a job in Spain. The cast includes such varied talents as Tilda Swinton, Luis Tosar or Bill Murray. This film has inspired some of latigo's core concepts. 
Isaac De Bankolé on the hall of Torres Blancas.
The film takes place on location in Seville, Almería and Madrid. Lone Man is a creature of habits, he always wears the same suit on each city and everyday follows the same pattern between meetings. The flawless photography shows an unique Madrid through the routines of the Lone Man: he orders "two espressos on two separate cups" in Plaza de San Ildefonso, visits the Reina Sofía Museum and practices tai chi at his flat located in the iconic Torres Blancas.


Isaac De Bankolé in front of Torres Blancas.
Including the Atocha Train Station, Barquillo Street or 'Casa Patas', Jarmusch shapes its very own Madrid landscape, that inspired one of the Fall/Winter 2021 collection's main concept, "El Madrid de latigo": the city routes, meeting points, people and ideas that builds our personal Madrid.
Our "Oiza" Longsleeve, a tribute to Oiza's speech about Organicist Architecture.
Torres Blancas red elevator.
"Two Espressos, No Mobile, No Sex while Working."
Madrid skyline at Reina Sofía Museum.
Our "Clavel" Shirt is a tribute to "el Madrid castizo", inspired by the carnation the chulapos wear on their pockets.
Luis Tosar and his violin walking through San Vicente Ferrer Street, in Malasaña.


One of our all time favourite spots in Madrid: Toni2 Bar.


Tilda Swinton walking through San Ildefonso Square.