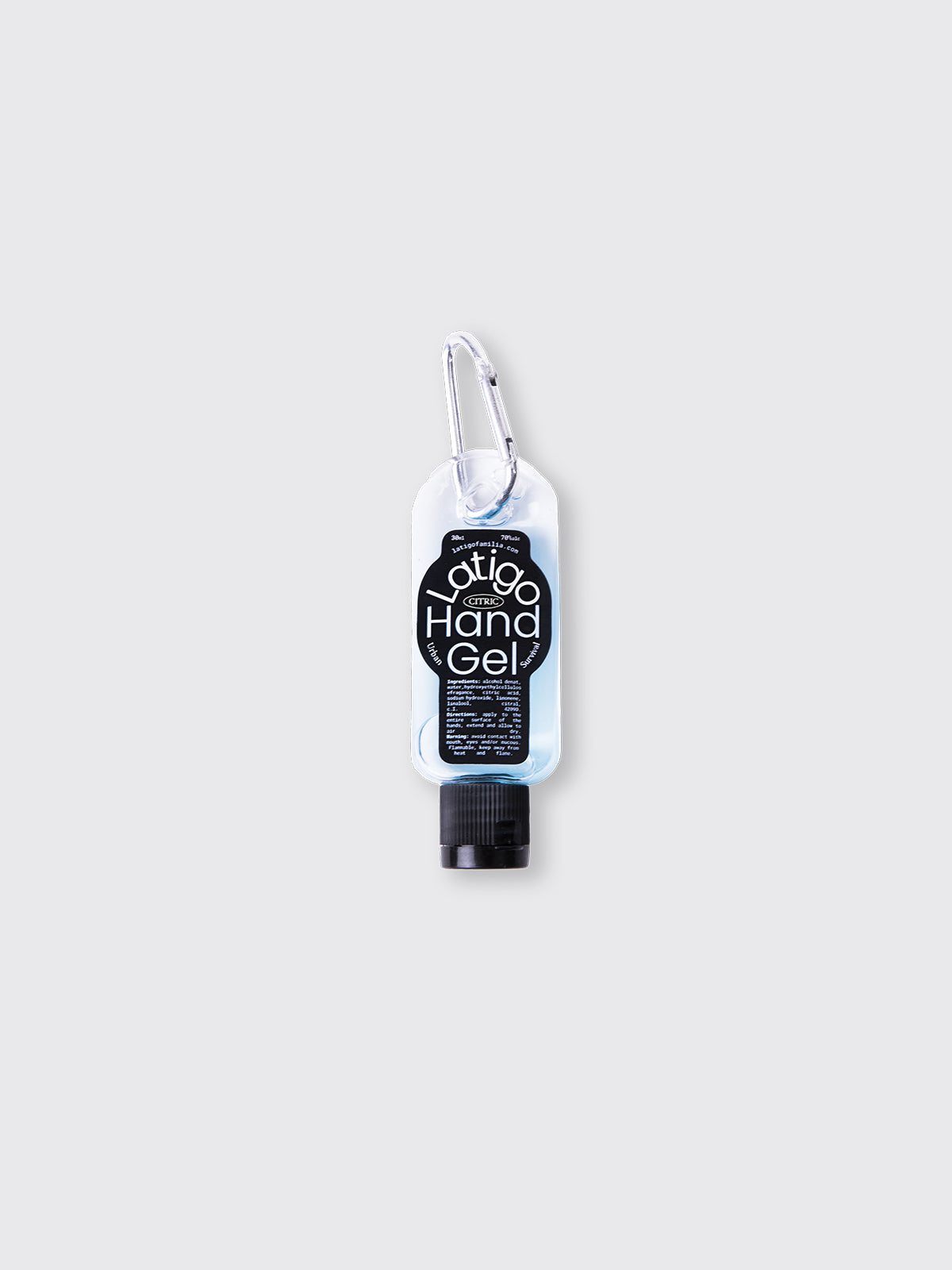 Hand Gel LATIGO
This citric flavour hand gel is part of LA TI GO's "Urban Survival" collection.
Refillable.
9.5 x 3.5 cm.
Made in Spain. 
INGREDIENTS: Alcohol denat, water, hydroxyethylcellulos, fragance, citric acid, sodium hydroxide, limonene, linalool, citral.
WARNING: Avoid contact with mouth, eyes and/or mucous. Flamable, keep away from heat and flame.